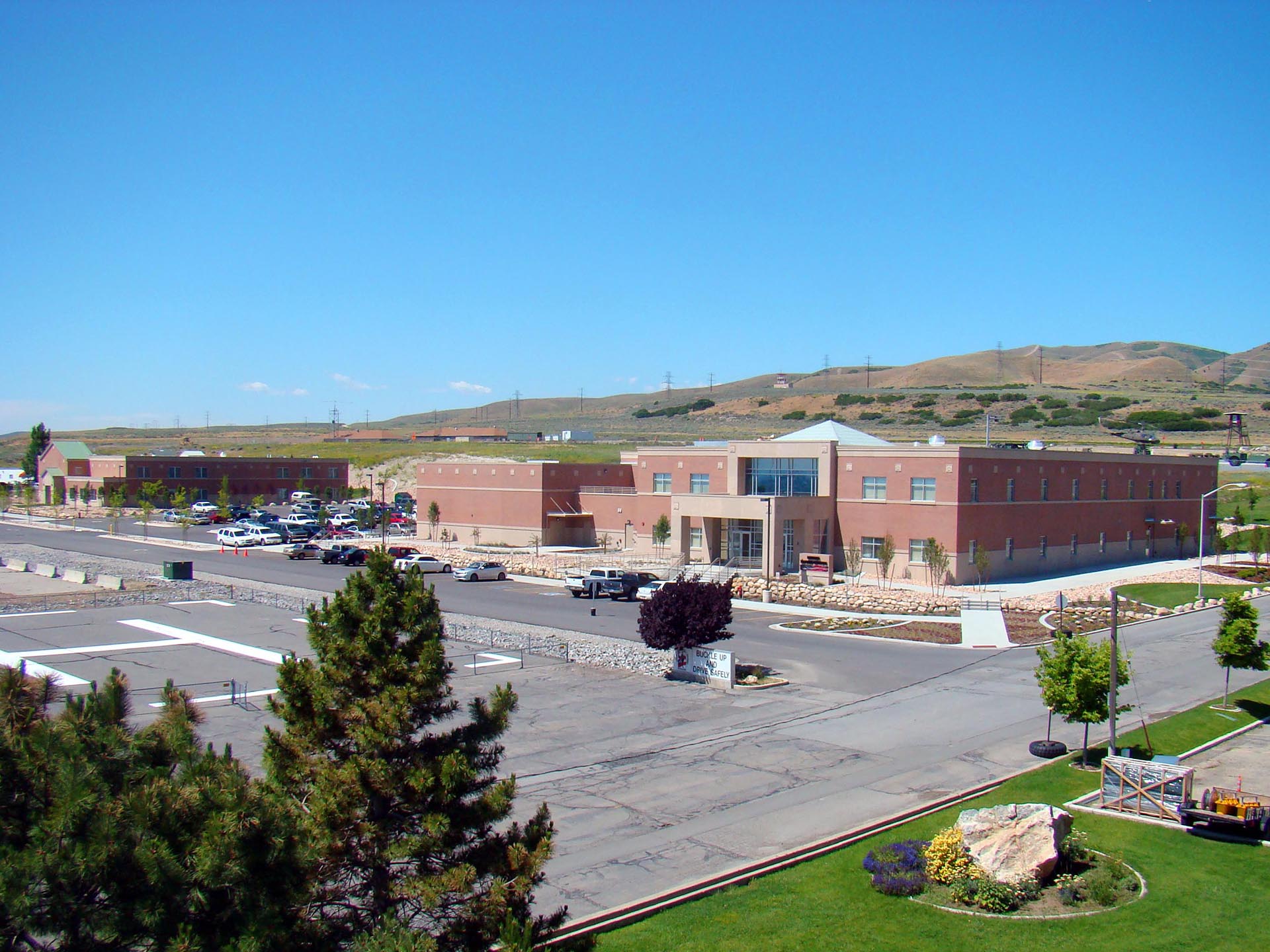 Client: State of Utah DFCM / Utah Army National Guard
Location: Camp Williams, Utah
The Utah Training Center at Camp Williams is a professional training environment operated by the Utah Army National Guard. This active installation provides facilities, ranges, and terrain for soldiers of the Utah Army National Guard and all branches of the military. The 640th Regional Training Institute (RTI) provides rigorous training in the 53,000 sq. ft. classroom building to meet state and federal mission requirements.
The two-floor structure features 18 high-tech classrooms as well as offices, two conference room areas, and a break room. Designed for flexibility, some classrooms have partitions to accommodate varying class sizes. A large drill floor serves as a multi-purpose room for hosting large meetings such as graduations, send-off and welcome home events.
A modern dining facility (DFAC) includes a state-of-the-art kitchen, cafeteria, and eating area to serve student soldiers on the main floor and mezzanine level.
The building was designed to comply with Department of Defense anti-terrorism measures including explosion-rated doors and windows, building entrance layouts, emergency air distribution shutoff, and mass notification systems. The project mixes anti-terrorism with aesthetics in the use of large planters, pipe bollards, large landscape boulders, and curbing.
The use of precast concrete wainscot and brick help to leverage architectural creativity while maintaining a common context with other campus buildings.
In recognition of sustainable design and construction, the project was recognized with a Sustainable Project Rating Tool (SPiRiT) Gold Rating. The rating system was developed in association with the U.S. Green Building Council.