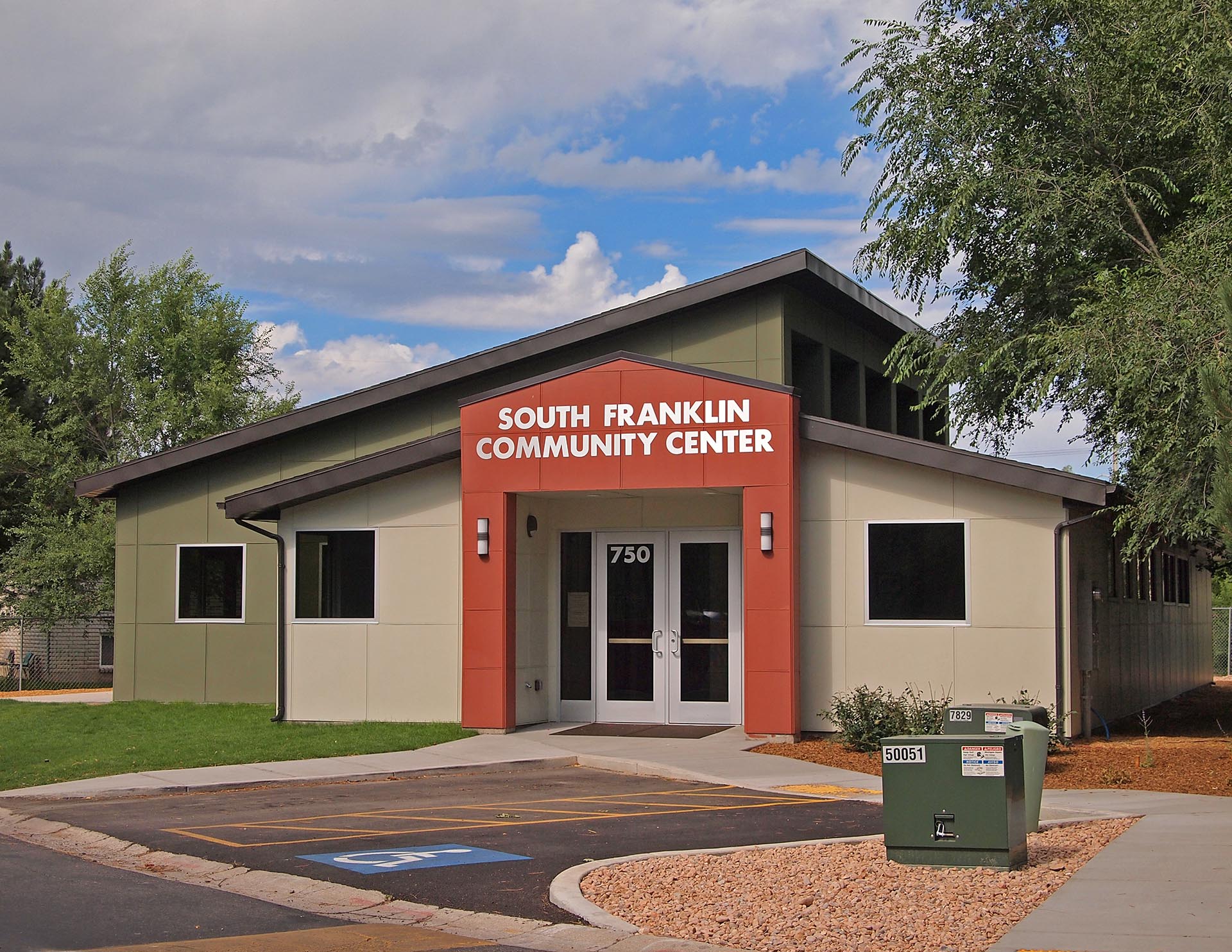 Client: Provo City
Location: Provo, Utah
Located adjacent to the Boulders Apartments, the South Franklin Community Center was a collaborative effort by multiple agencies to provide support services for the South Franklin neighborhood. It offers numerous services and activities to achieve the goal of building community while encouraging residents to work together to enhance their lives and surroundings.
A centerpiece of the 2,850 sq. ft. center is a multi-purpose space that can be used for programs and community events. A folding partition provides flexibility for uses within the space. The prominent shed roof and high windows draw the eye upward and allow natural light to penetrate the central corridor.
Support areas include a main office, community-oriented police office, library, large and small classrooms, and a small serving area for catering and other food requirements.
Purposeful design solutions such as connections between the large classroom and library provide another level of flexibility for space use.
Built by a volunteer labor force coordinated by Habitat for Humanity, WPA thoughtfully selected building materials for ease of installation and maintenance. Other selections were made to work within a system of donations to meet the meager budget.
The placement of the building created opportunities for outdoor gathering spaces. Landscaping was kept simple to accommodate a future raised garden area.