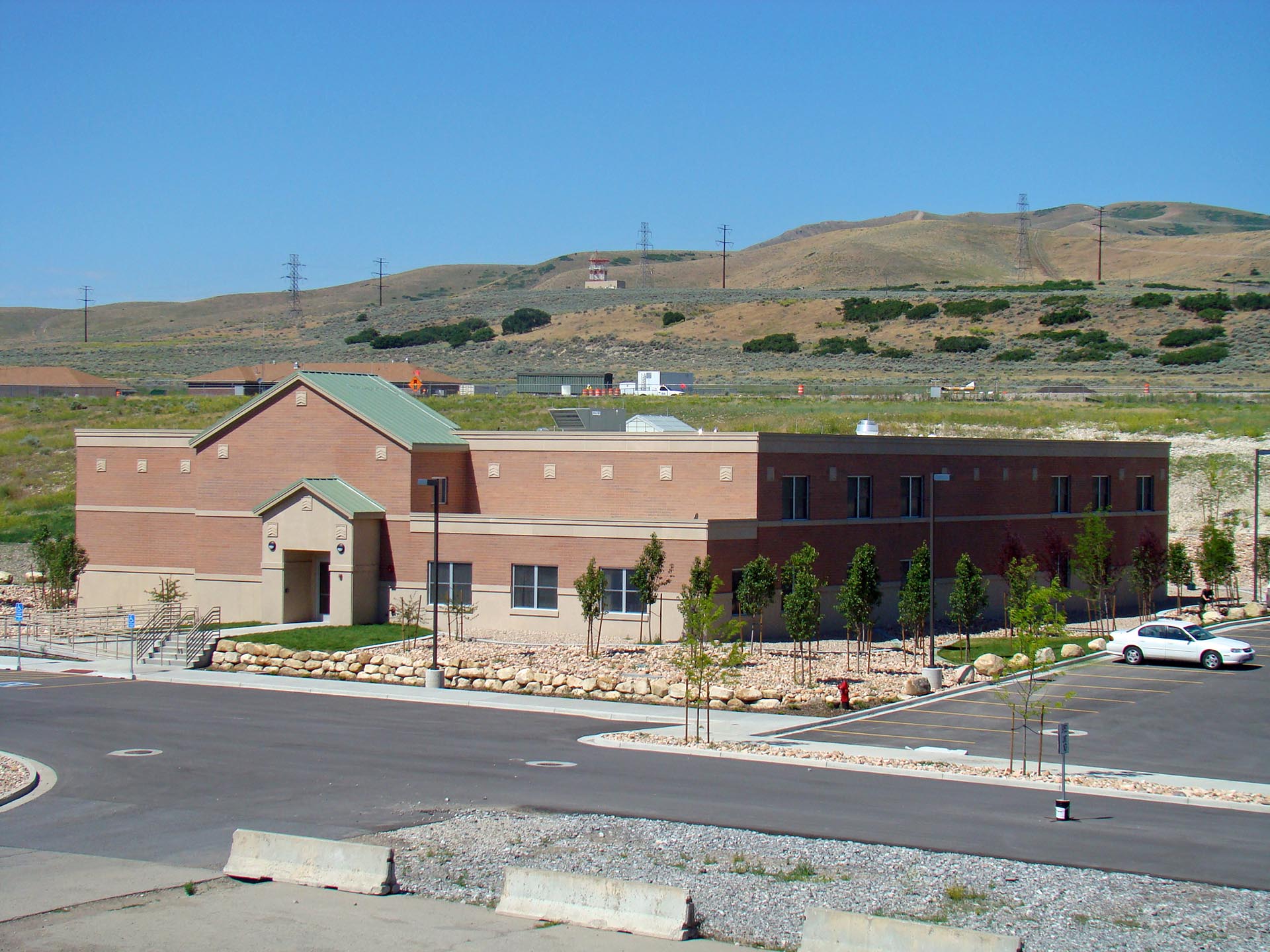 Client: State of Utah DFCM / Utah Army National Guard
Location: Camp Williams, Utah
The Utah Training Center at Camp Williams is a professional training environment operated by the Utah Army National Guard. The center is the premier institutional training organization in the United States Army because of its facilities, instruction, staff, and technology. The two-story Billeting Building is used by the 640 th Regional Training Institute (RTI) and houses military personnel from around the United States.
The 24,000 sq. ft. living quarters include open bay quarters for male and female military students. The first floor includes designated quarters for women as well as an area designated for shared gender use. The second floor is intended for all male use.
Support spaces include a dayroom, television room, and laundry rooms.
Male and female restroom facilities were designed to accommodate the students' schedules and use. Careful attention was paid to the design of the water heating system to account for heavy hot-water demand.
The building was designed to comply with Department of Defense anti-terrorism measures including explosion-rated doors and windows, building entrance layouts, emergency air distribution shutoff, and mass notification systems.
A skylight display features the flag of every U.S. state and territory.
In recognition of sustainable design and construction, the project was recognized with a Sustainable Project Rating Tool (SPiRiT) Gold Rating. The rating system was developed in association with the U.S. Green Building Council.