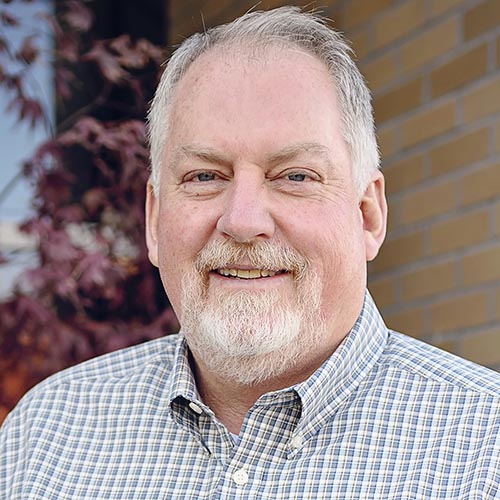 Alan entered the architectural service realm in 1977 while in his first year of college, beginning his experiences as a draftsman. In 1988 he joined forces with Kent Walker, received his architectural license in 1990, and in 1994 Alan formed a partnership with Kent and established WPA Architecture. Since then he has significant experience in all types of facilities including Resort, Healthcare, Office, Educational, and Multi-Family facilities. He enjoys creating environments that improve our personal experiences and finds great satisfaction in seeing a need, or an idea, go from that idea to a functional facility. Successful projects resulting from the partnership between the Architect, the Client, the Design Team, and the Construction Team, is the ultimate reward.
Alan spends most of his personal time with his family and supporting their activities. Services to others is a priority to him, continually serving youth organizations, friends and neighbors. Alan is most comfortable anywhere in the outdoors, but especially in those areas where the stars shine most brightly and when surrounded by family members.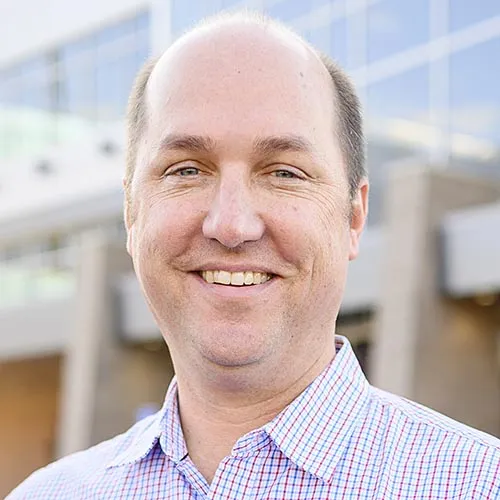 Bruce has worked in the architectural + construction industry since 1994 and has been with WPA Architecture since 2005. His approach to design begins by listening to the needs of our clients, the site context and the specific needs of the building type in order to develop a specific design solution. He enjoys being involved from design through construction and has significant experience in designing Healthcare, Multi-Family and Civic facilities.
Bruce is an active volunteer with the American Institute of Architects, having served at the local, state and national level. He served for 6 years on the Spanish Fork City Planning Commission, as a Scoutmaster for more than 8 years, and as an ongoing club soccer coach for 8 years. Outside of his community service, he loves spending time with his family, photography, and working in his yard & garden.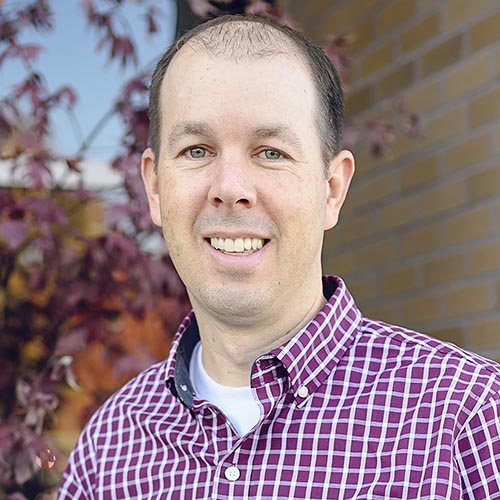 Dave has worked as an architectural designer since 2004 and as a Project Manager since 2015. He completed his formal education from the University of Michigan (2004) and the University of Utah (2009). He is currently in the process of taking the Architectural Record Exam to earn his architectural license. He has been involved in a variety of projects from Civic Buildings, Resorts, Medical Clinics, Office Buildings and Museums. He excels at master planning and building information modeling (BIM). Dave has the understanding to take a building from rough concept to refined construction documents. He also provides a great level of detail when it comes to 3D renderings and presentation drawings. Outside of the world of architecture, Dave loves to be outdoors, either hunting or participating in sports. He also enjoys spending time with family, watching movies, and working on projects around the house and in his yard.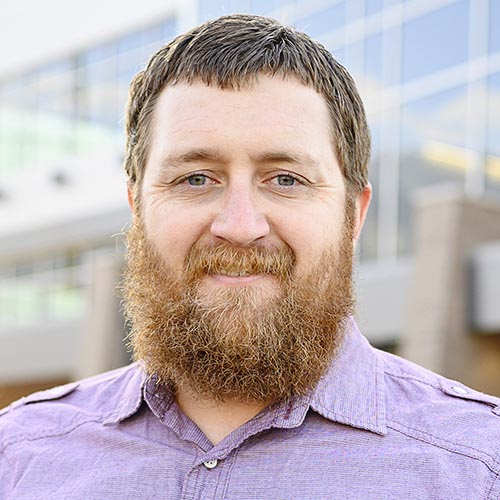 Dylan began working in the construction industry in 2013 at a cabinet shop, building and installing custom cabinets and architectural millwork. He began working at WPA Architecture in 2016. He is pursuing an Architectural degree at Utah Valley University and is a part of the very first cohort of students in their Bachelors of Architecture program.
Dylan is a family man with a wife and two kids. He is involved locally with church service as well as coaching his son in T-ball.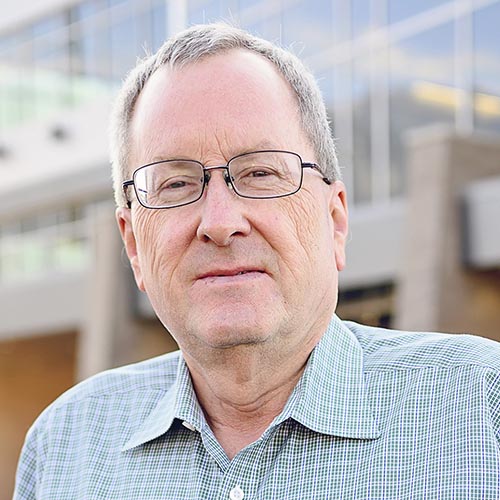 Ron has worked in the architectural and construction industry for over 42 years. He has been with WPA Architecture since 1999 and is currently the company's vice president. His experience has included working as a drafter, project manager / owner's representative, architect and principal with WPA. He has specialized training in project management and compliance with building codes and accessibility requirements. He has experience with a broad range of projects, including, Educational, Business, Civic, Resort and Recreation facilities.
Ron has been active in his communities, by serving on a Historic Preservation Commission and Architectural Review Committee. He enjoys spending time in the outdoors and activities with his wife, children and grandchildren.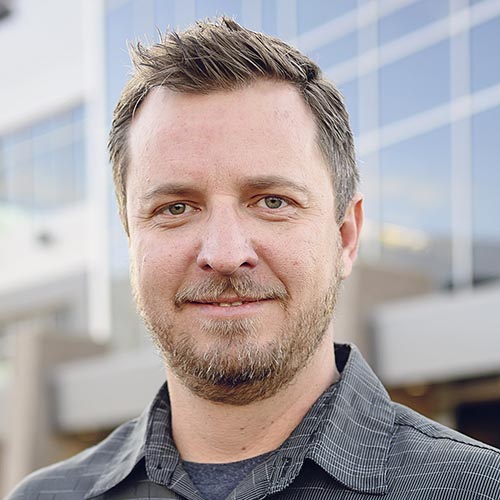 Ryan has 20 years of experience in the Architectural industry. He received an Associate's degree in Drafting Technology from Utah Valley University and has worked for WPA Architecture since 1999. His strengths are in Drafting and Construction Administration. He has been involved in many types of Architecture including Civic, Medical, Resort, and Industrial. He enjoys the process in determining how to construct each unique building and the materials needed to meet the design of the project. Beyond Architecture he enjoys following his kids in their many sporting activities.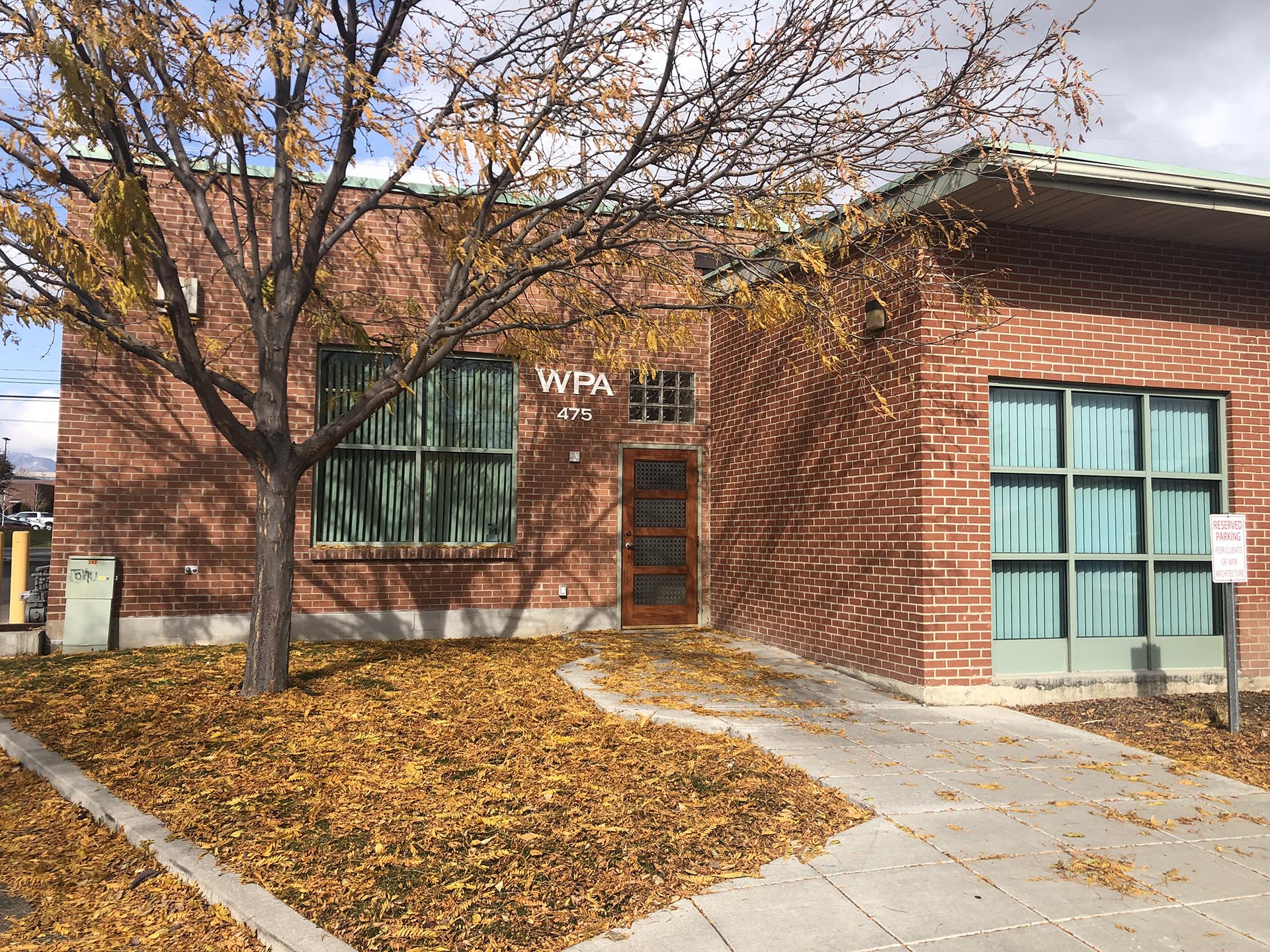 Firm Profile
Our story began in 1994, when architect's Kent Walker & Alan Poulson teamed up to open WPA Architecture in Provo, Utah. Ron Jones and Bruce Fallon, AIA joined the firm in 1999 and 2005, becoming principals in 2003 and 2008, respectively. As a small firm, our dedication to the craft of architecture allows us to work on a variety of projects ranging in size from $500,000 to over $25 million. We've been fortunate to work with some of the best clients, who have often become friends as well.
We love what we do. Architecture is not only a way of providing for our families, but it is an extension of our love for the built environment, and the process of developing a creative and practical solution to design challenges. We believe that the client is a key member of the design team, involved from beginning to end.  Our approach is rooted in practicality in order to provide a functional layout that creates a design response to the Owner's needs. This process leads to a three-dimensional response where we are as comfortable designing in a traditional design language as we are using a modern language – all as directed by our clients.
Collaborative design leadership begins with a firm principal giving personal direction to each and every project WPA Architecture works on.  With most of our work located within the Intermountain West, architectural licenses in Utah, Arizona, and California, along with an NCARB Certificate Holder, allows us to work wherever a project is located.  Many staff members have been with the firm for more than 15 years, providing confidence in our team. From design through construction, we understand how to deliver a successful project, and thrive when the entire team – Owner, Architect, Engineers, and Contractor – can celebrate a project we all feel has become our favorite project we've ever completed.