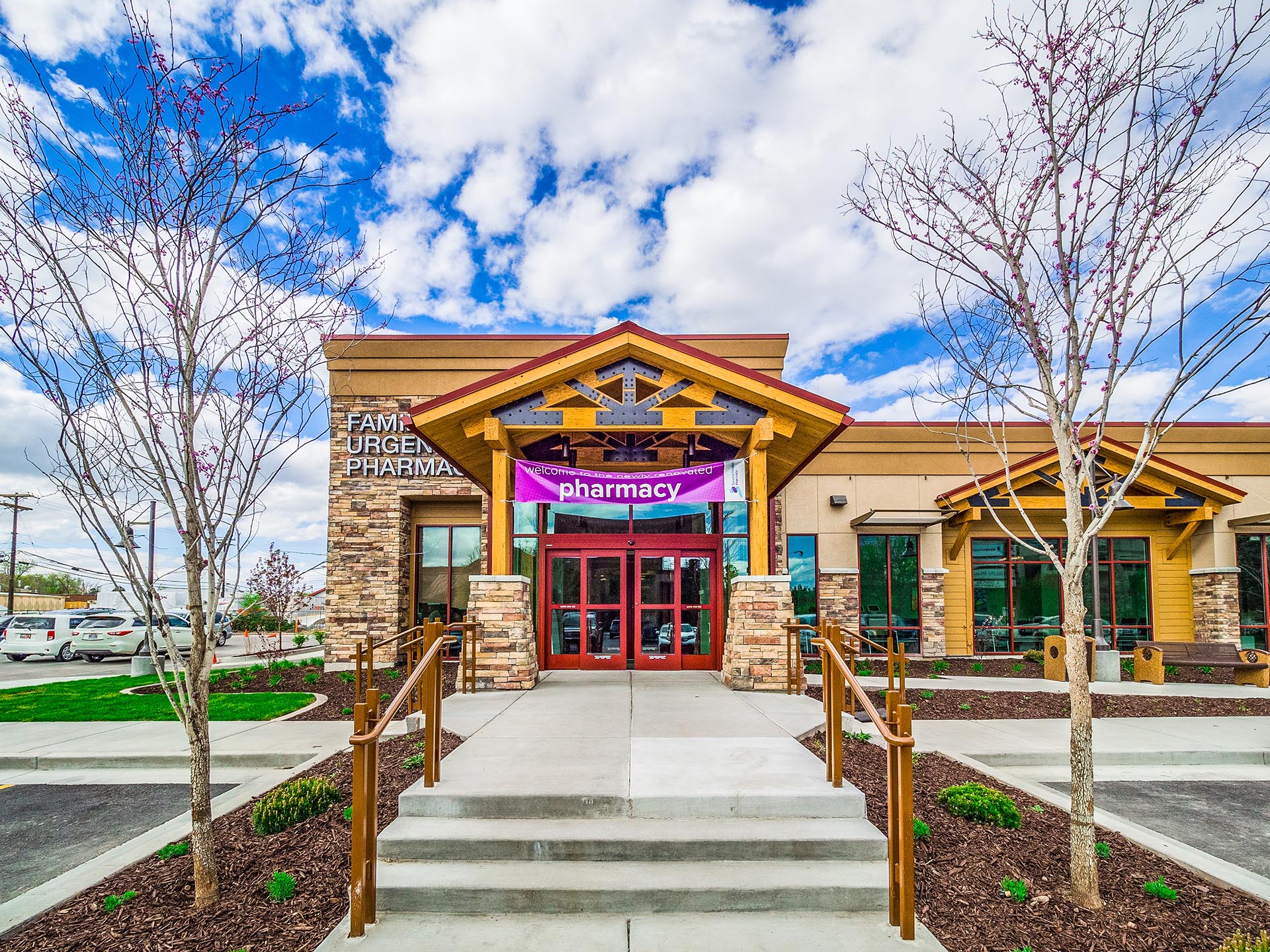 Client: CUIC, LLC
Location: Spanish Fork, Utah
Central Utah Clinic had its beginnings in 1969 when three doctors combined their practices to meet the healthcare needs of Utah County patients. In 2005 it was rebranded to become Revere Health and today is the largest independent multi-specialty physician group in Utah. Patients can access healthcare services in more than 100 clinics in urban and rural areas of Utah and Nevada. The Provo Main Campus has three buildings which have undergone a number of remodels and renovations. While working with the client on Building B, WPA was hired to complete a remodel and addition of Building A.
Using design standards from the campus primary building, WPA modernized the standards to create comfortable, inviting, and calming new spaces.
The 6,220 sq. ft. building presented unique challenges due to overlapping structural systems resulting from three previous remodels.
A remodel of the existing pharmacy became an opportunity to reconsider the relationship between efficiency, workflow, space, product, and the way the pharmacist and client interact. Incorporating a multi-phase approach to the remodel ensured a functioning pharmacy during construction. While the square footage of the pharmacy was reduced, business has increased.
Design solutions for the lobby area focused around improving the patient experience. WPA researched ways to increase efficiencies by mapping out how patients and family members might access and interact with staff members and the spaces around them when moving through the clinic from lobby to hallway to exam room.
Urgent Care and Family Medicine specialties were part of the 8,453 sq. ft. addition. The previous Urgent Care location in another building made accessibility a challenge.