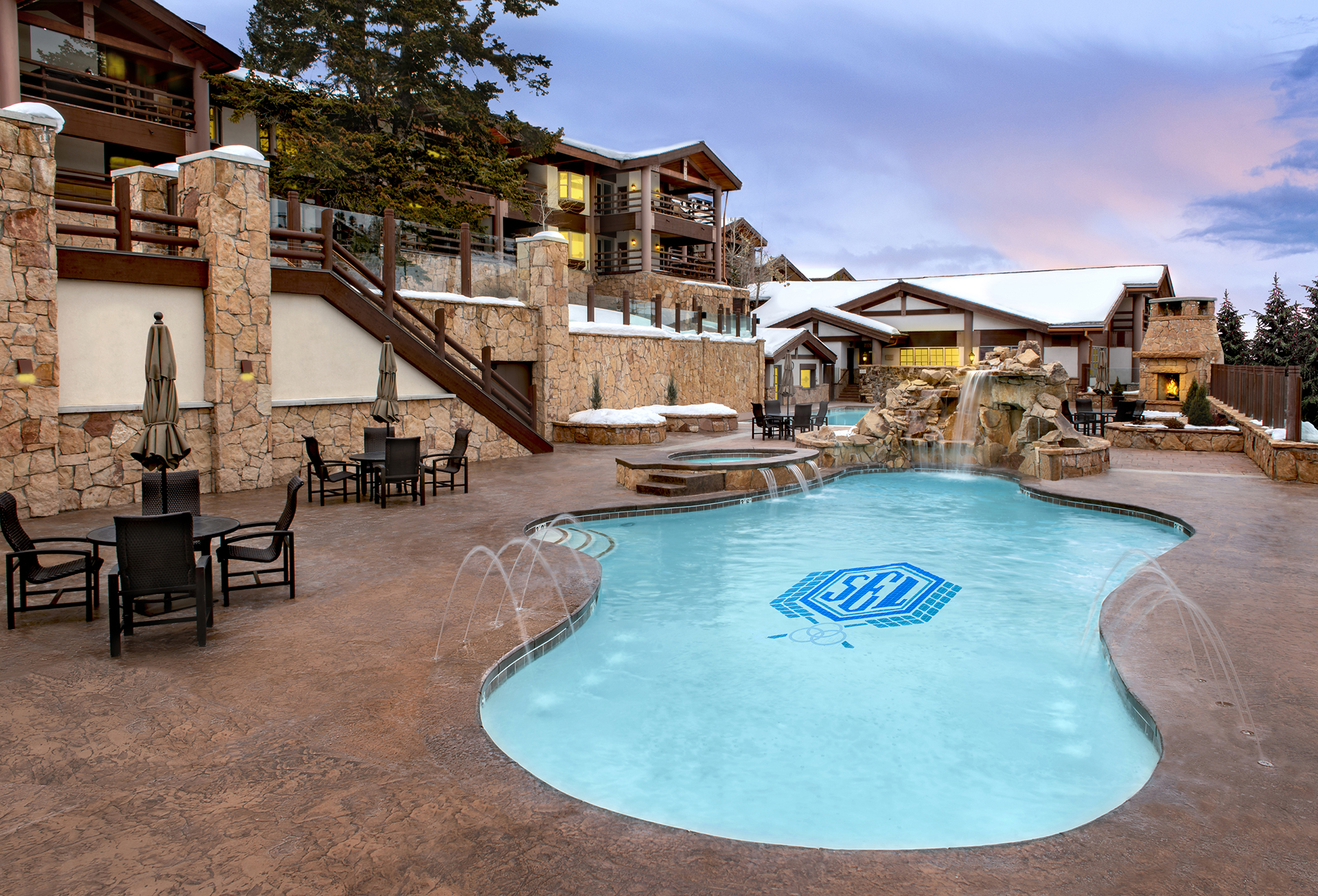 Client: Stein Eriksen Owners' Association
Location: Park City, Utah
Located mid-mountain at Park City's Deer Valley ski resort, the Stein Eriksen Lodge is marking its 35th year of offering five-star luxury hospitality. As the "World's Best Ski Hotel" there is a singular focus on luxury amenities and services. Compelled by a desire to create spaces for guests to stay on-site after skiing, the owners engaged WPA to design spaces for property enhancements that would appeal to visitors of all ages. The 9,600 sq. ft. addition and 7,000 sq. ft. remodel emphasize Deer Valley's goal to continually improve the guest experience.
A small, steep site and city open space requirements demanded creative and collaborative interactions with stakeholders.
The challenge of limited land and access with the need to not obstruct views pushed WPA to develop a strategy for soil retention and shoring, as well as tie into the lodge's elevator and stairways.
Thoughtful landscape solutions, like a planted roof, provide spaces for lounging and entertaining while meeting City requirements for open space.
New outdoor swimming pool is the perfect spot for swimming or lounging.
Family-friendly environment features a shallow play area, fountains, rock waterfall, and hot tub. High walls of glass and a heated pool deck make it available for year-round use.
Amenities include Champions Club Plaza, Entertainment Center, First Tracks Kaffe Coffee Shop, and 56-seat movie theater ensure high standards for service and luxury are met.
Skiers enjoy an expanded ski locker room providing ample room for ski gear with boot and glove dryers.
Small details like a power outlet and two USB ports in each locker speak to the attention given to every element of design for this addition and remodel.