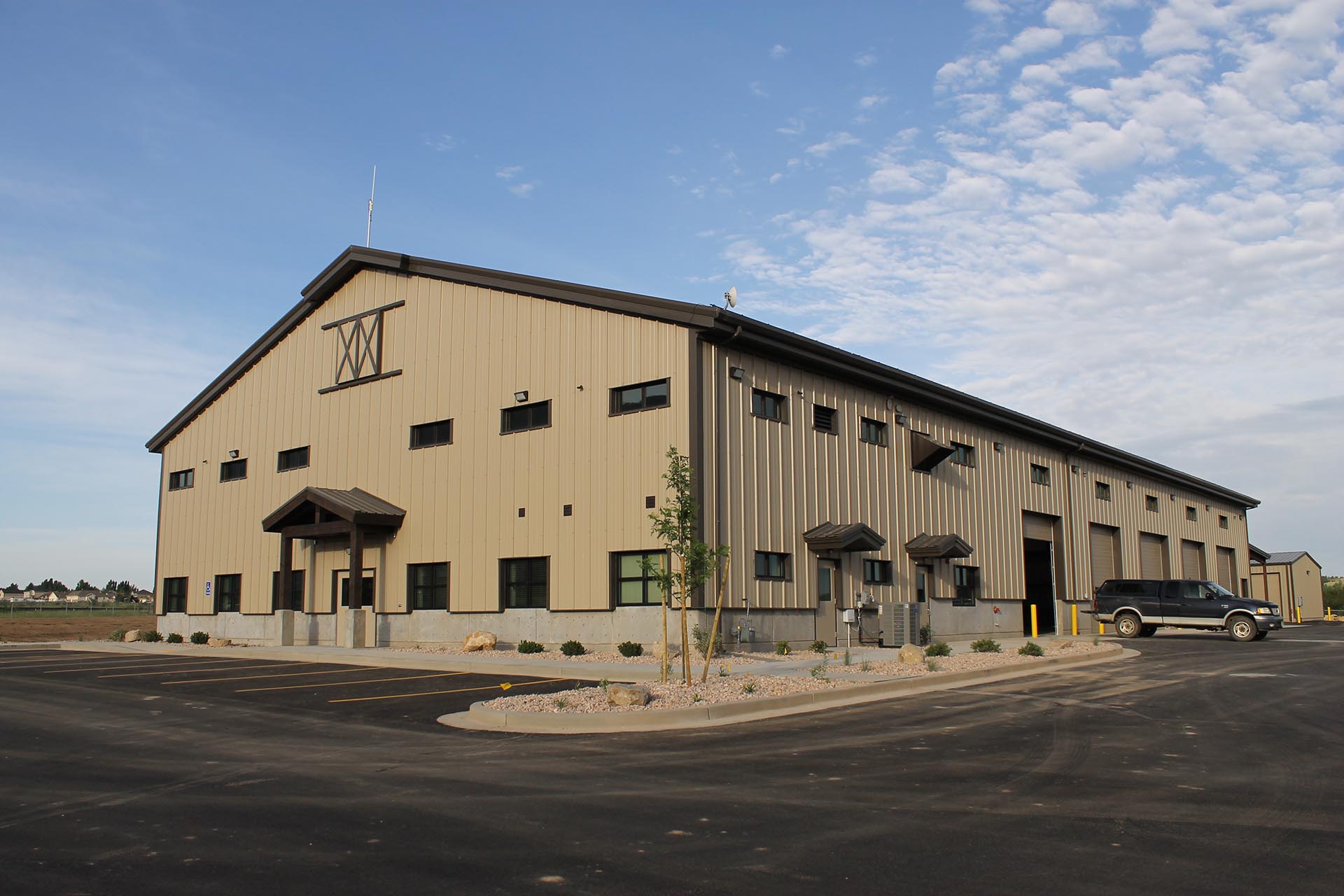 Client: Santaquin City
Location: Santaquin, Utah
Settled in 1851 by pioneers, Santaquin is located in southern Utah County. The Public Works and Utilities Department provides services and support to approximately 14,000 residents. The 13,600 sq. ft. pre-engineered metal building and support structures are multi-functional to enable city staff to more efficiently support multiple public services.
Administrative spaces are located at the front of the building and include a lobby, open office area, private offices, training room, and restrooms with lockers and storage.
Large vehicles and equipment are serviced in the 11,500 sq. ft. truck bay. A bridge crane, offices, lockers, training room, and designated storage areas increase efficiency of on-site maintenance tasks.
Dump trucks and snowplows can queue and unload at the 1,200 sq. ft. salt storage structure.
A 2,373 sq. ft. mezzanine and enclosed 4,800 sq. ft. storage building with nine bays optimize on-site storage.
The 1,000-gallon grease interceptor helps to effectively capture and dispose of solids washed from vehicles and equipment. Water is retained on site with a 20' x 20' x 10' sump.