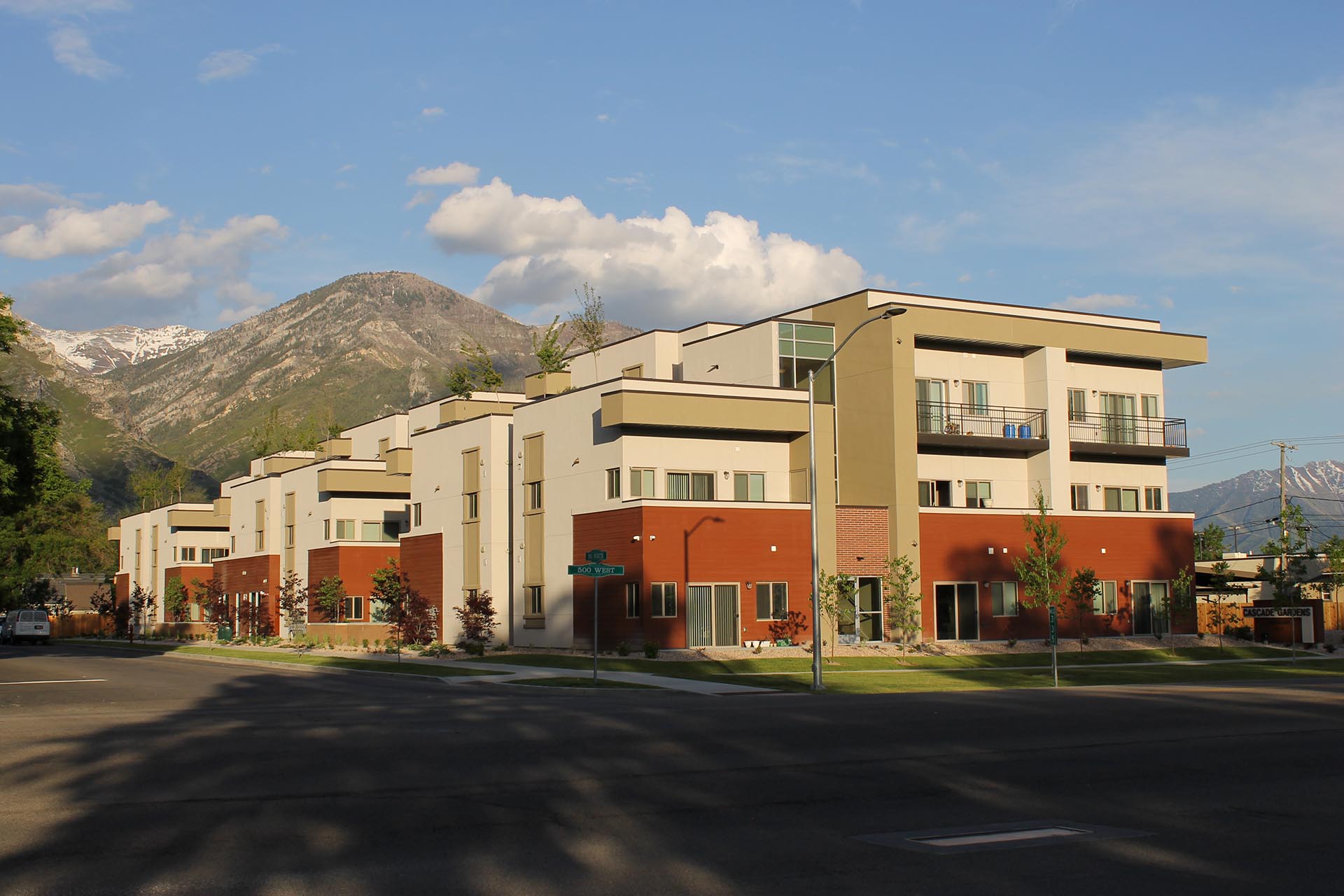 Client: Provo City Housing Authority
Location: Provo, Utah
The 42-unit affordable senior housing complex was the first new project for Provo City Housing Authority in many years. The site had been vacant for several years after the St. Francis of Assisi Catholic Church was demolished. Located on the edge of Provo's downtown zone and abutting a residential conservation zone, the WPA design solution responds to the architectural character and context of the neighborhood. The building steps up from two stories to three to provide an appropriate connection in visual scale between the 40,677 sq. ft. complex and adjacent homes.
Tall ceilings in the open kitchen, dining and living room areas enlarge the overall feel of the one-bedroom, one-bathroom units. A large exterior sliding door brings in an abundance of natural light and provides access to a patio or balcony.
Residents enjoy a number of outdoor gathering spaces including rooftop patios. Views of the Wasatch Mountains provide the perfect backdrop for gardening, reading a newspaper, or gatherings.
Exterior courtyards connect the residences to one another and provide a visual and physical connection from private to public spaces.
Design modifications were made to meet funding requirements for low income housing tax credits after the project was not approved the first year it was submitted.
Modifications to the design over a five-year span coupled with rising construction costs led to a project significantly over budget. Through collaborative value engineering, the design and construction team reduced costs by nearly 15% to meet the Owner's budget.